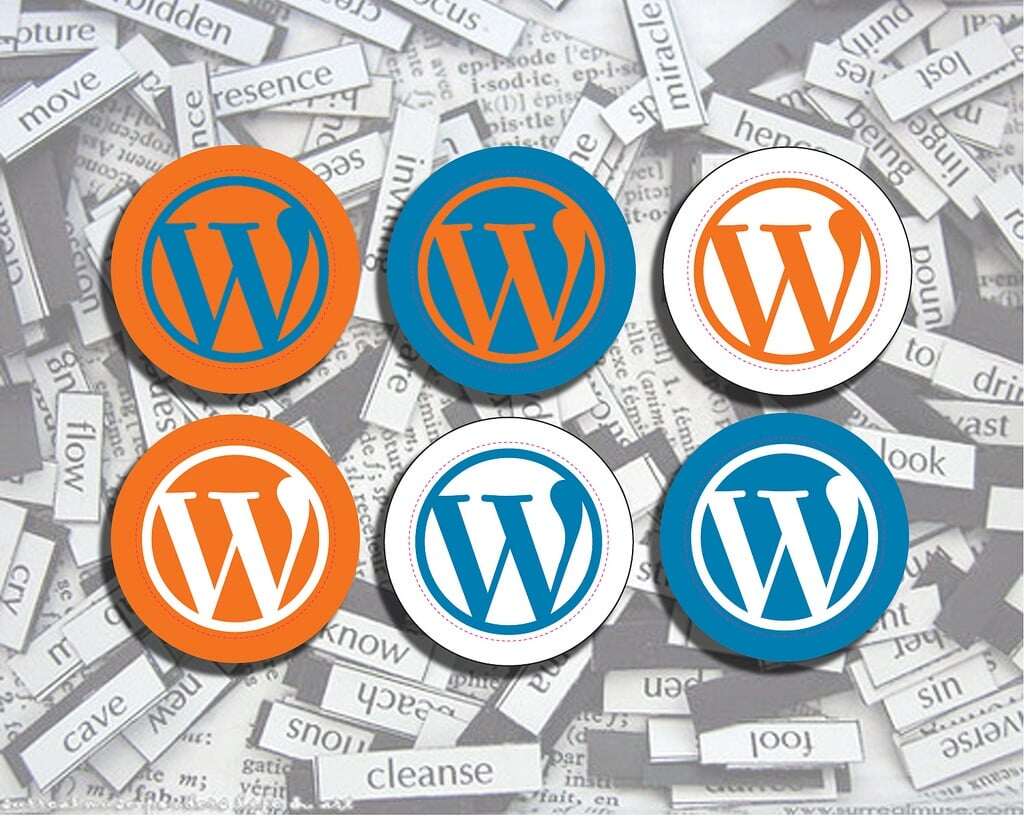 Bob Dylan once wrote, The Times They are A-Changin'. Ron Burgundy had never heard that quote.
Yes, that's right, an Anchorman reference in the first sentence.
The world wide web (www) is changing every day and certainly every year. If you have a website that is older than two to three years, then it is time for a modern upgrade to your website. So, what should do? Look for the very best wordpress themes for business, of course.
And lo and behold, you've come to the right place.
Without further ado, let's get into it...
Best Traditional Wordpress Themes for Business
These themes follow a traditional model of what a business website should contain, but the designs are modern and responsive. Even if your current website resembles these themes, make sure it is responsive. If your website isn't responsive, you may be in for a rude awakening on April 21st with Google's algorithm update.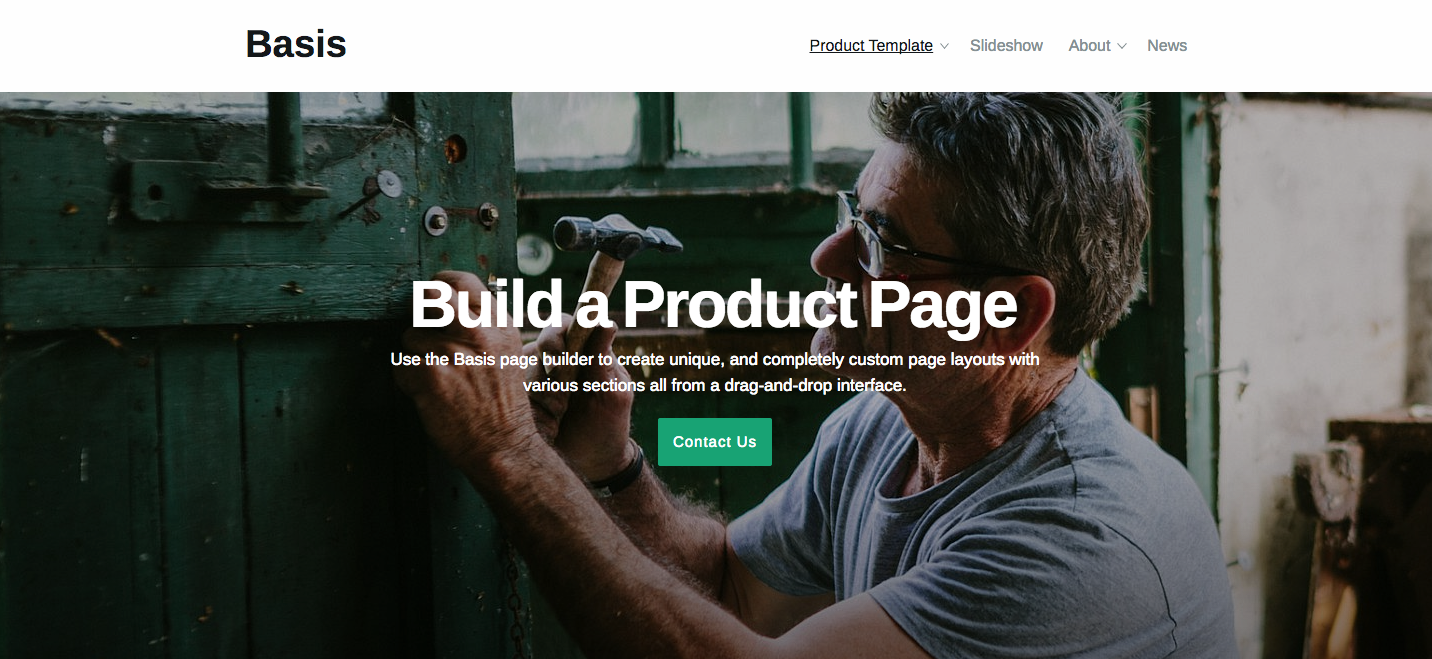 Basis features an all new drag and drop page builder interface. Create a section, add your content, and move it around. Mix and match sections in countless combinations. Each section fits together perfectly, so building a layout is easy. Go assemble the perfect page.
Any pages created with the product builder or the slideshow builder can be turned into a landing page or microsite. Turn on "minimal mode" for that page and the header will disappear. Great for showcasing your product or event, making a special announcement, or building a simple one-page website.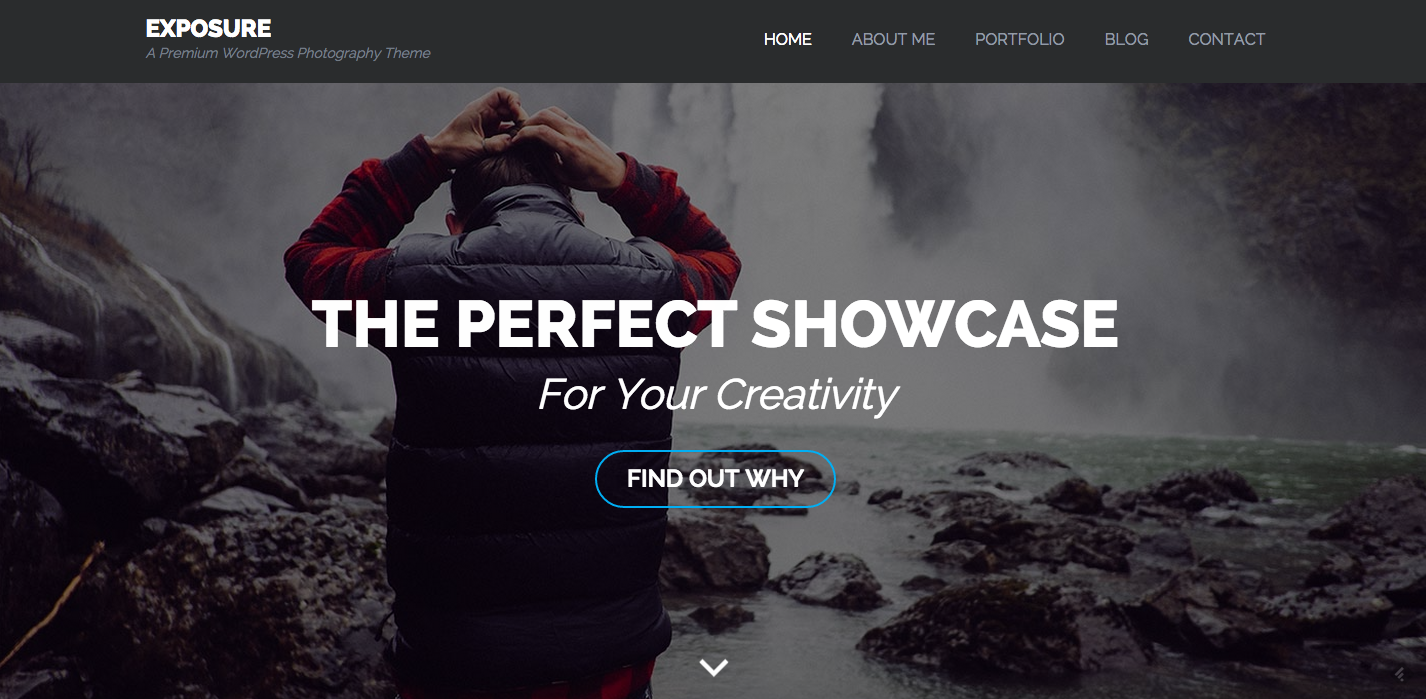 Despite the hefty price tag, Exposure has attempted to truly create a solution for photographers and other creatives that takes down technical barriers and creates an easy-to-use process for displaying images beautifully on a website that you own.
Here's a quick look at how quickly and easily you can setup a beautiful homepage layout using the WordPress customizer.
https://youtu.be/4s7a27RGUko
The fact this theme is designed for photographers doesn't mean it can't be used by your business. I'm sure you've visited websites that have big featured images on every page. That's because that's what is trending and this theme is designed for it.
Furthermore, the best part of this theme is the portfolio section. While image-based, it can still provide text content options.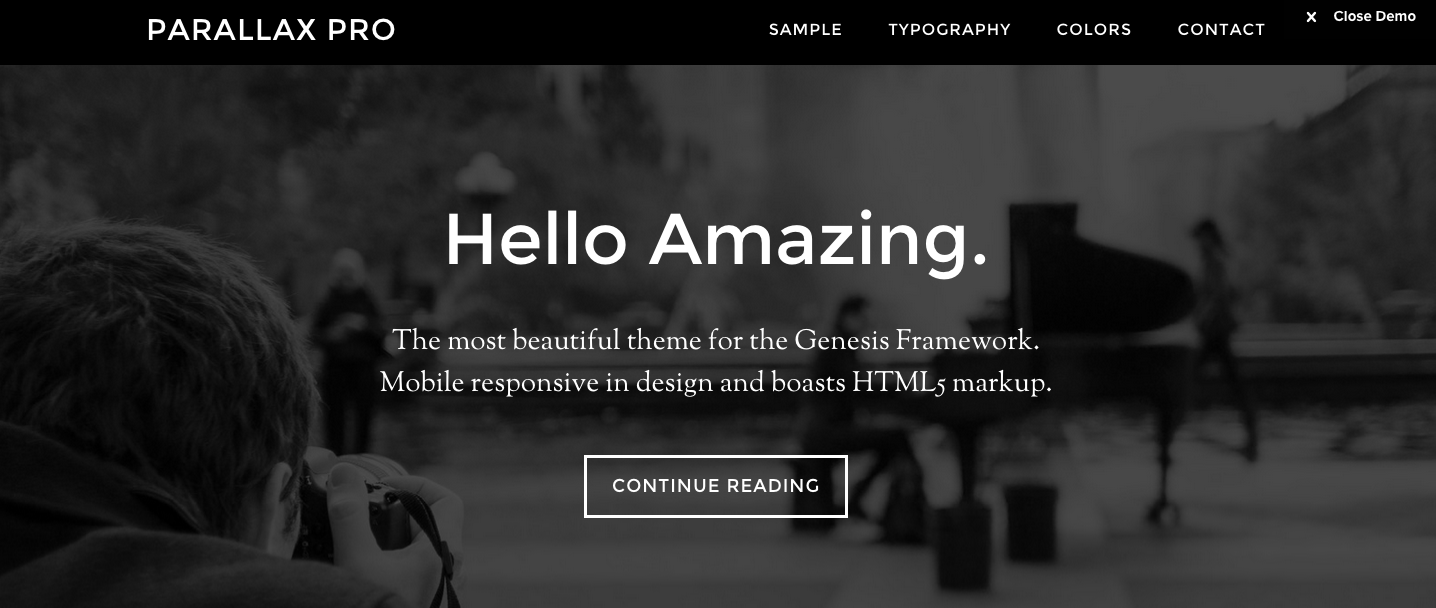 The new role of website design is to tell a story, which is what Parallax Pro was developed to do.
Parallax keeps your page content in proper narrative order, giving you a simple vertical design for easy visual eye movement and flow. It divides your content into parts, with a clear connection between them. This allows your visitors to read it like a real story, with no pause or break, and leads them right to your call to action.
Furthermore, the theme boasts a landing page option that removes navigation from the page. I know that doesn't sound like an accomplishment, but it can be annoying to have to create a second header or page template on your own to create a landing page.
Obviously the theme is set up for a restaurant. However, this theme can be used for small shops, hotels, galleries, or boutiques. Having events, menu and shopping as available options is definitely a bonus.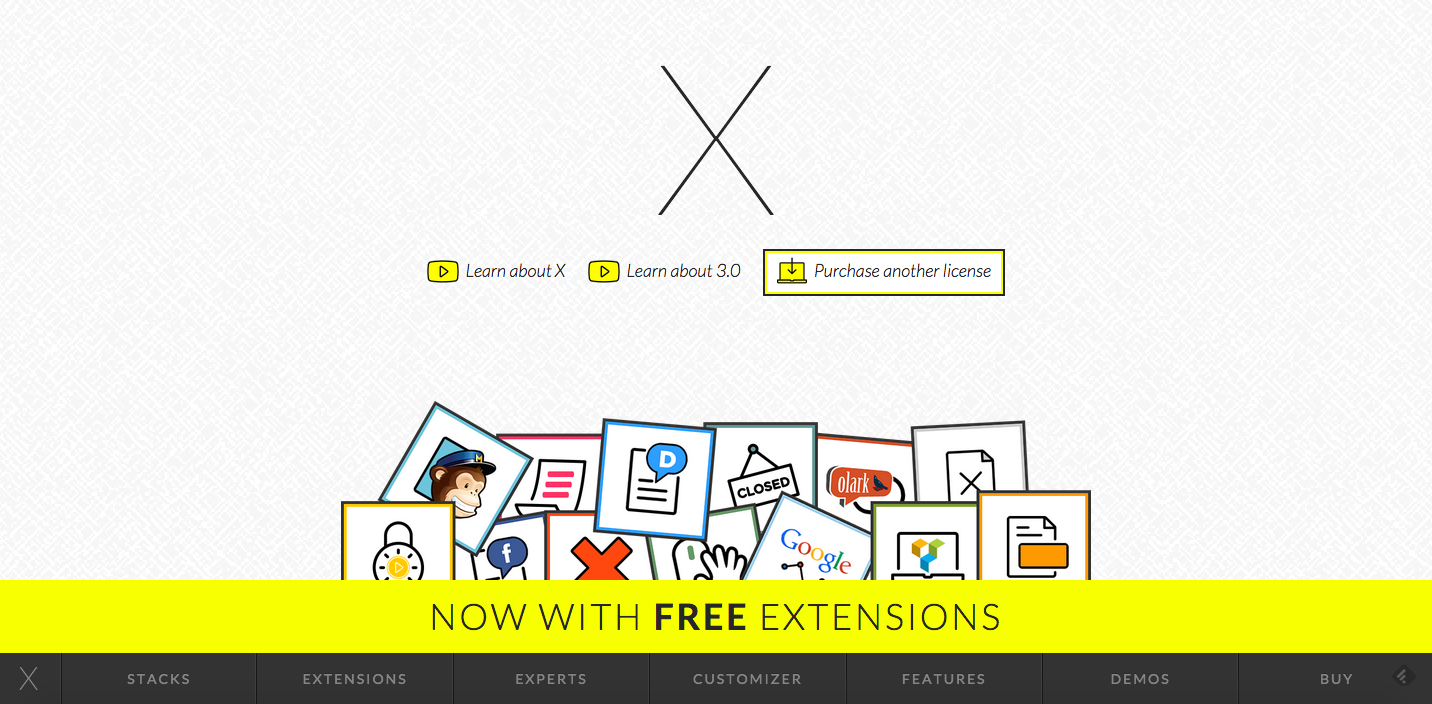 The X Theme has broken sales records. That should speak for itself, but if it doesn't, here's more.
Imagine being able to manage all aspects of your site using a live previewer so you can see exactly how that logo, font, or layout will look before you publish. Now you can, using core WordPress functionality (mixed with a little development magic from your friends at Themeco). Furthermore, the theme has full WooCommerce integration and 4 unique shop designs for the ultimate selling versatility.
The X theme also comes with at least 15 extensions for free that includes MailChimp and Google Analytics, as well as Custom 404 and Under Construction for when your pages need a little work.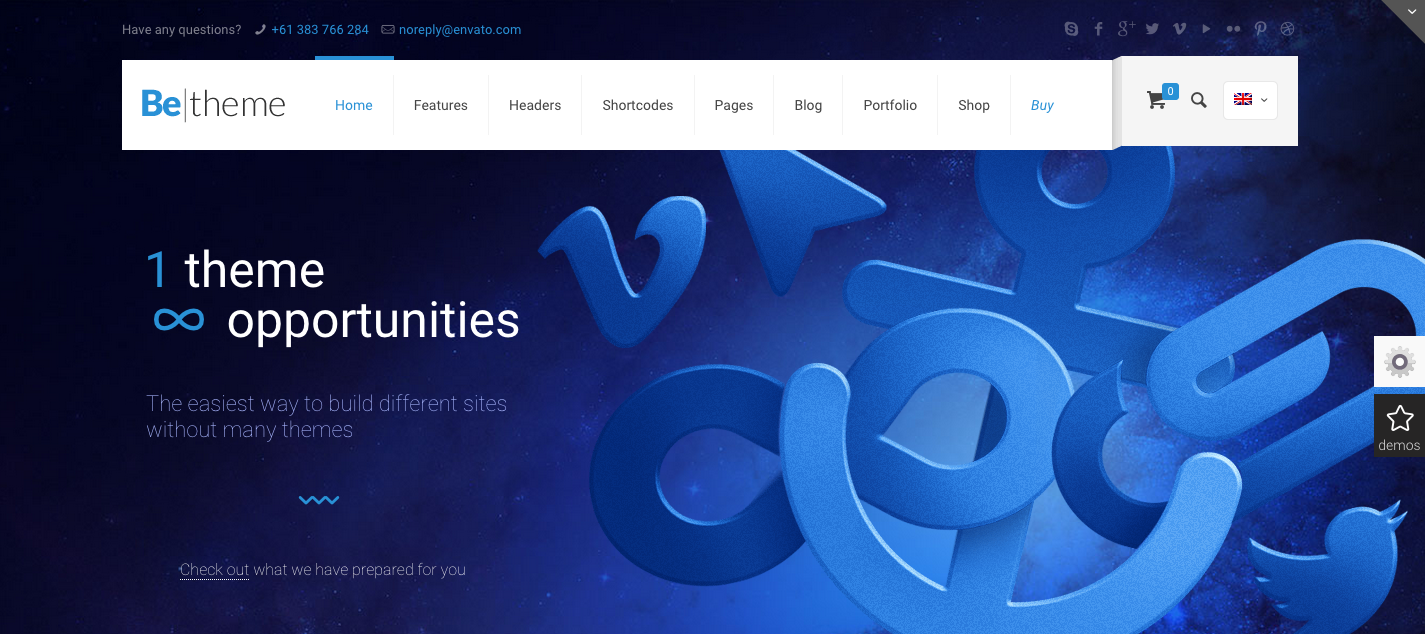 Be has an unreal amount of pre-made layouts to demo. The one that suits a business website the best, in my opinion, is BeTheme. That said, feel free to check out all of their demos if you think this one is close, but not quite right.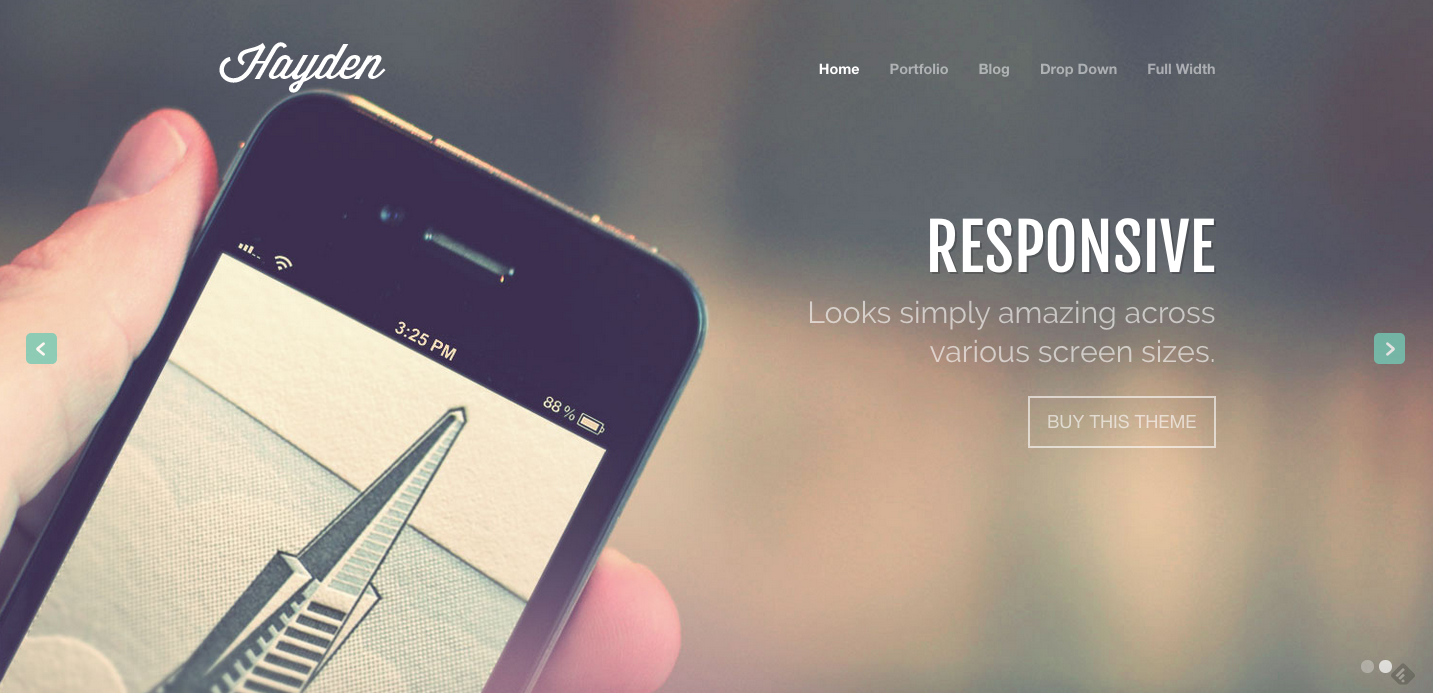 Hayden is a beautiful agency theme designed for those that need a way to show off their portfolio, highlight their services, and have an overall stunning web presence.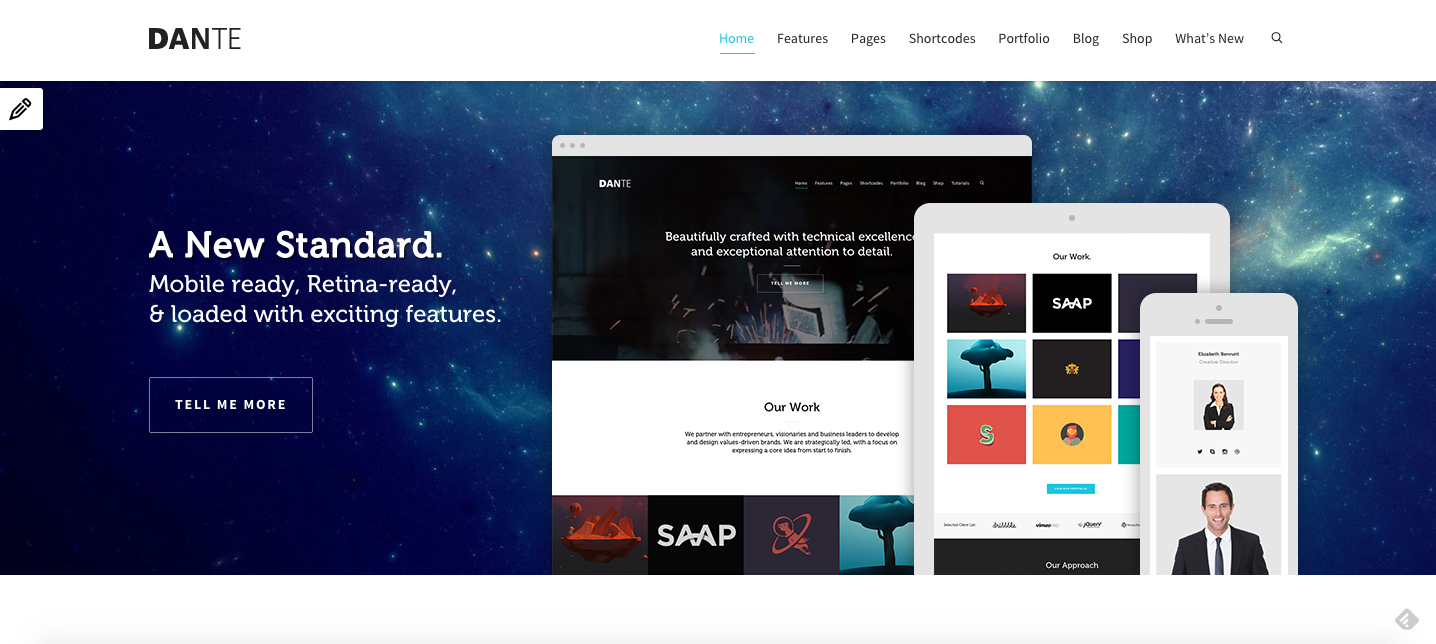 This is my personal favorite. Dante is a clean, modern and minimal multi-purpose WordPress theme. It has a wide range of incredible features that allow you to do everything you need to take it to the next level and save money doing it.
There are two things that set this one apart, page speed and a mega menu. Yes, a mega menu. Mega menus are few and far between to be included in a theme. In order to get a mega menu, you will typically have to install a plug-in, which can be difficult to configure. If you want a mega menu, this is for you.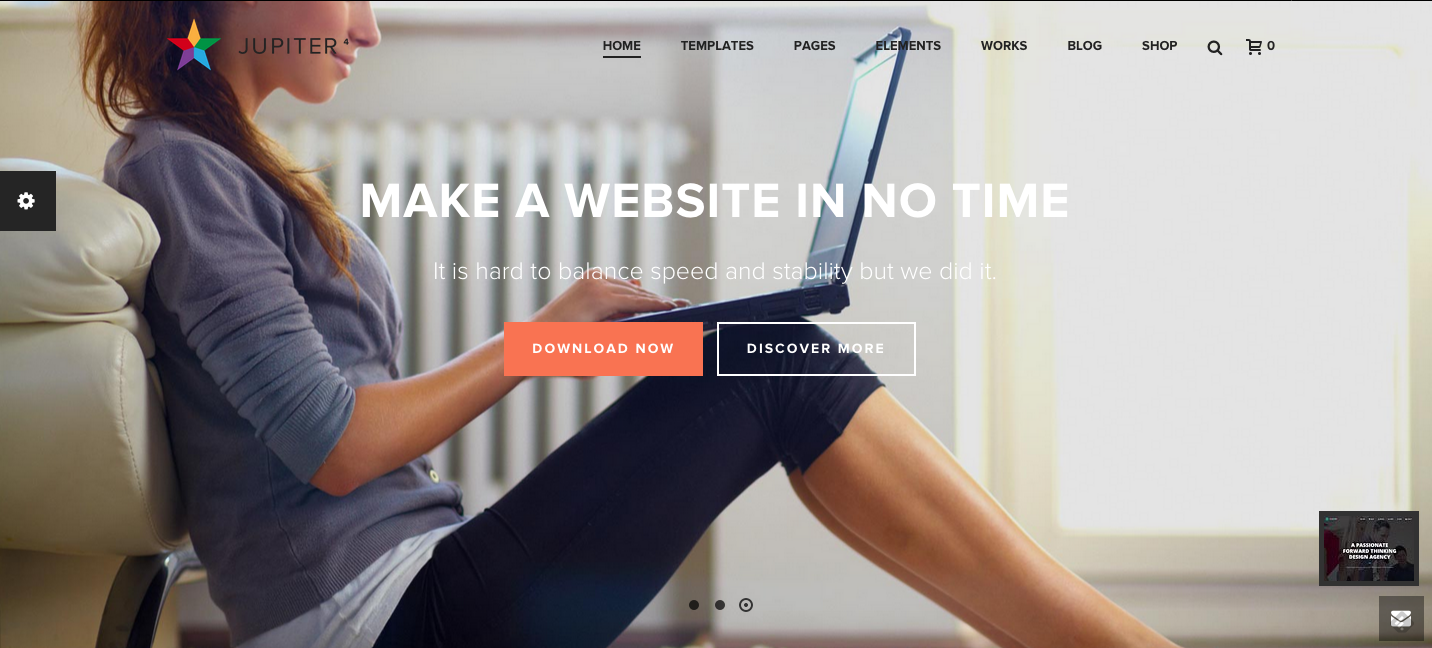 Jupiter is designed for retina mobile screens and it is fully responsive. It also embraces the latest solutions to make your website look crisp and clean in high resolution devices. You have the option to control your image resolutions in all post types. The elements though, are re-scalable and they look sharp by default.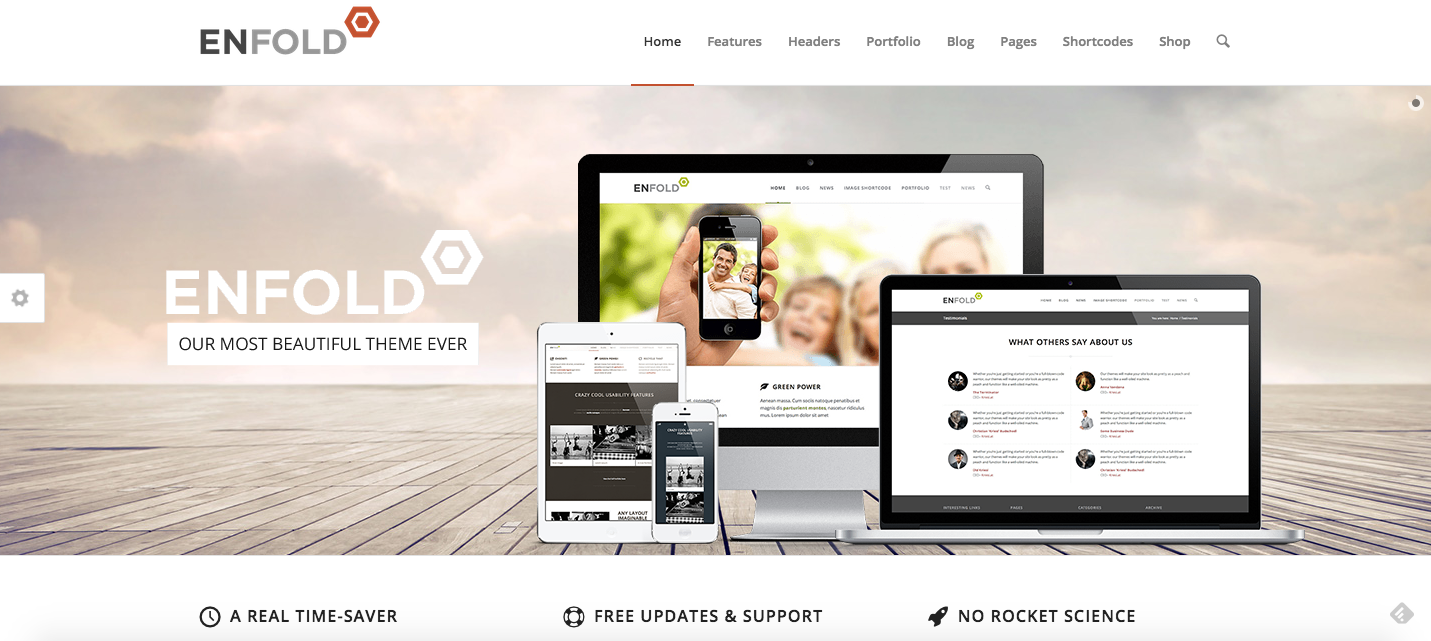 This is a go-to theme if your looking for one of the best Wordpress themes for business. The backend is clean and simple to use, something that mirrors the front end design.
Something that sets Enfold apart from many other themes is the support they provide. If you have an issue, they are quick to respond and quick to make updates to the theme when needed.
Best One Page Wordpress Themes for Business
One page websites are a growing trend for businesses. It allows you to create a simple, yet highly effective, website to display what your company is about. These websites make a statement and aren't typically used by traditional businesses looking to display traditional "About Us" pages.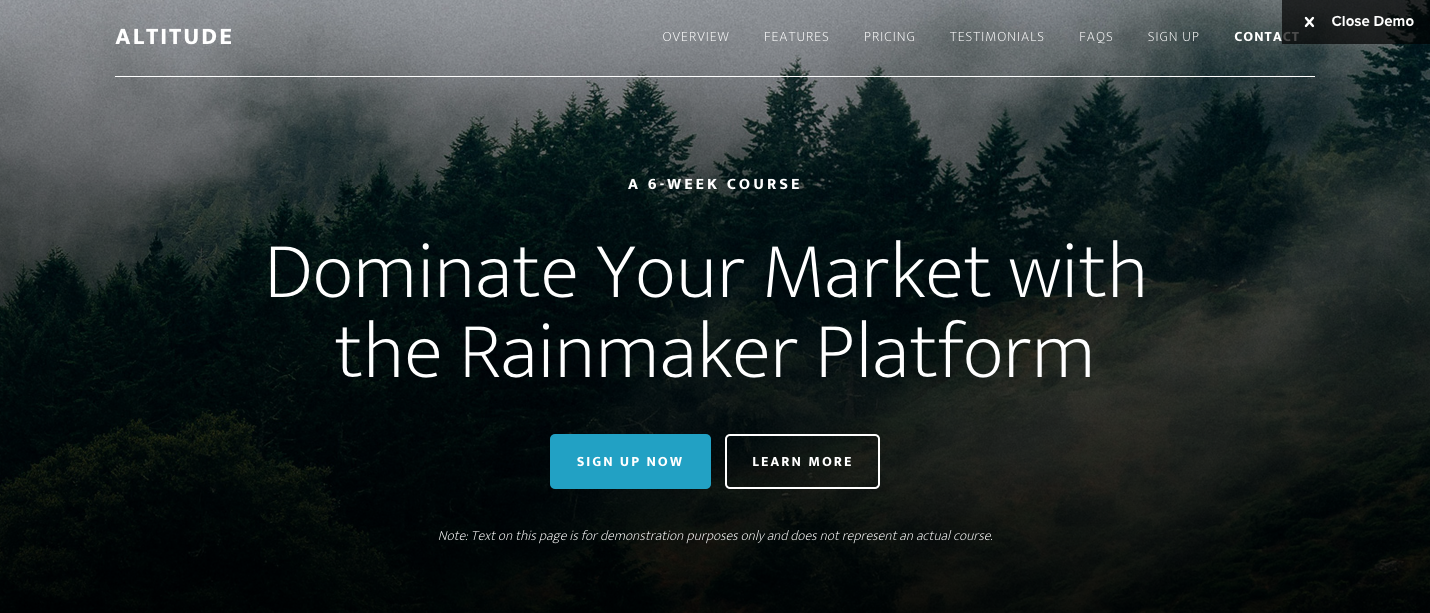 The parallax effects will grab your eye, but it's the features and flexibility that will move your mind. Altitude Pro is a theme with a purpose, and that purpose is to take you and your online business higher.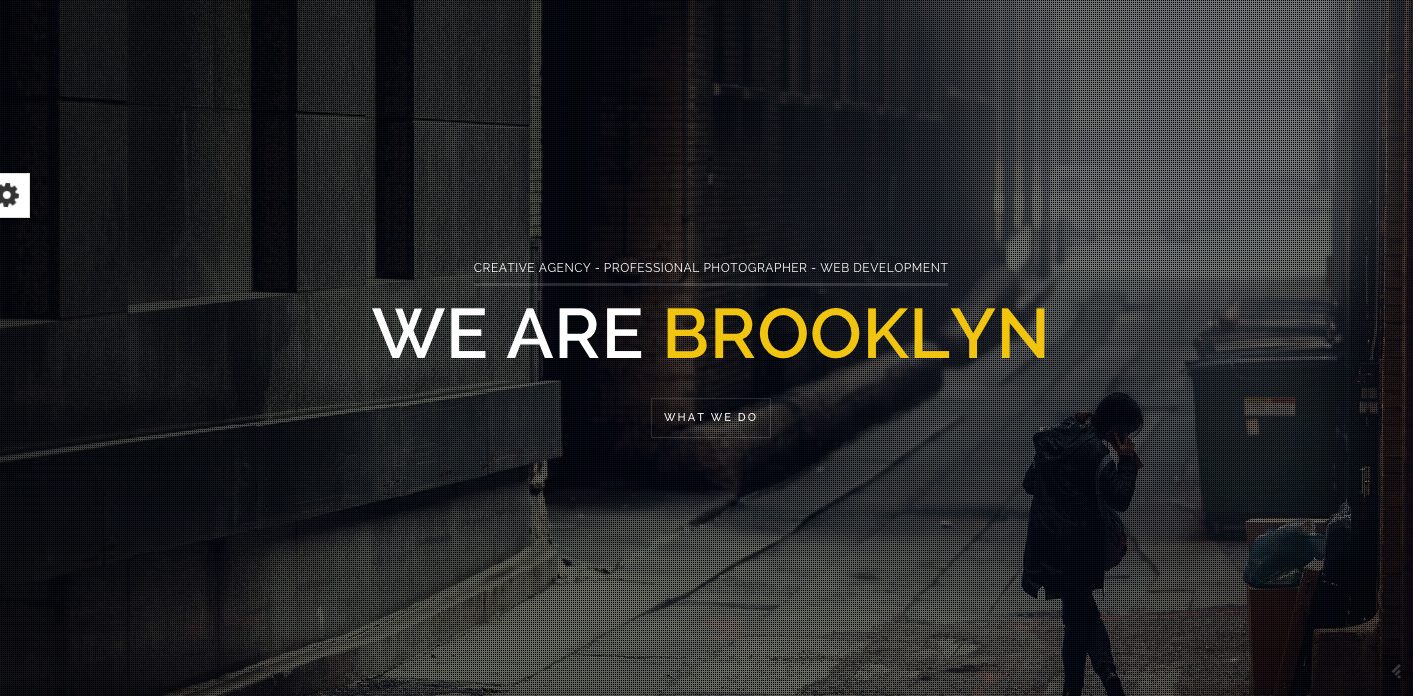 This, in my opinion, is the best Wordpress theme for business and I'd pick this one every time.
Brooklyn, a truly one page parallax WordPress theme with more than one face. No matter if you use it as a photographer, travel / web design agency, nonprofit / environmental organization or even as a music / video producer. You can easily turn it into your personal website.
Wondering how to set it up? They made a video for that.
https://youtu.be/YJH1x4DtsZU
Conclusion
When determining what the best wordpress theme for business is to you, you must ask yourself what you are looking for. If you're looking to just update your old website to make sure that it is responsive and has a clean modern look, then pick any of the ones listed in the traditional section. However, if you're looking for something different that can make a statement, pick a one pager.
Image credit: J. Fischer